OUR MISSION
TIAS ARMS is a non-profit, non-denominational organization that believes in providing a dignified, nurturing, and compassionate environment for orphaned or abandoned children affected by HIV/AIDS in South Africa.
Our goal also is to provide a hospice environment to comfort these children in their final stages of life.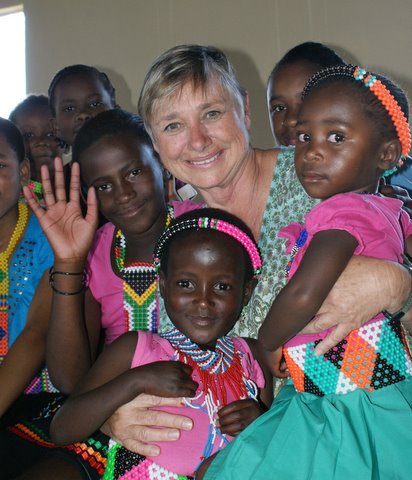 ---
Many of our grantees are small organizations who do not always receive funding from large grantors. As an all volunteer organization, a large percentage of funds we collect are distributed directly to our grantees. For more information, please check us out on Guidestar.
BEGINNINGS
My name is Joanne Baker and I was born in Durban, South Africa (SA) in 1952. I struggled with the politics of apartheid all the years I was growing up, eventually expatriating to the US at the age of 21. I trained as a nurse in SA and practiced nursing in the US until my retirement at age 62.
In 2001, with the encouragement of my friend Dr. Gabriella Motta, I returned to my homeland, the place of my childhood. We drove around the area, spending time with friends, visiting townships and clinics. We had conversations with the medical community and existing help groups. We opened ourselves up to hearing everything we could concerning the HIV/AIDS epidemic. The severity of the situation became dramatically apparent to us.
I realized how much could be done with so little, as at that time the exchange rate was the strongest the dollar had ever been at R14 to $1, which meant that certainly our dollars could go a long way. I returned to California with my head swirling and this seed of a dream began flowering - the concept of TIAS ARMS was born. With one in four people being affected by HIV/AIDS, it was easy to feel overwhelmed. We decided to focus on the most innocent – that of the children.
My 50th birthday was around the corner and I took the opportunity to invite friends to a special party asking for support in beginning the dream of TIAS ARMS.
We collected donated goods including art, vacations and items left from my former business, Timbuktu Folk and Tribal Art Gallery. We held a silent auction along with dinner and dancing. Friends who were unable to attend sent generous donations and a sizable amount of money was raised. I was overwhelmed at the volume of support.
Next, willing friends stepped forward to form a Board of Directors. The law firm of Latham and Watkins secured our non-profit status, pro bono.
TIAS ARMS was born!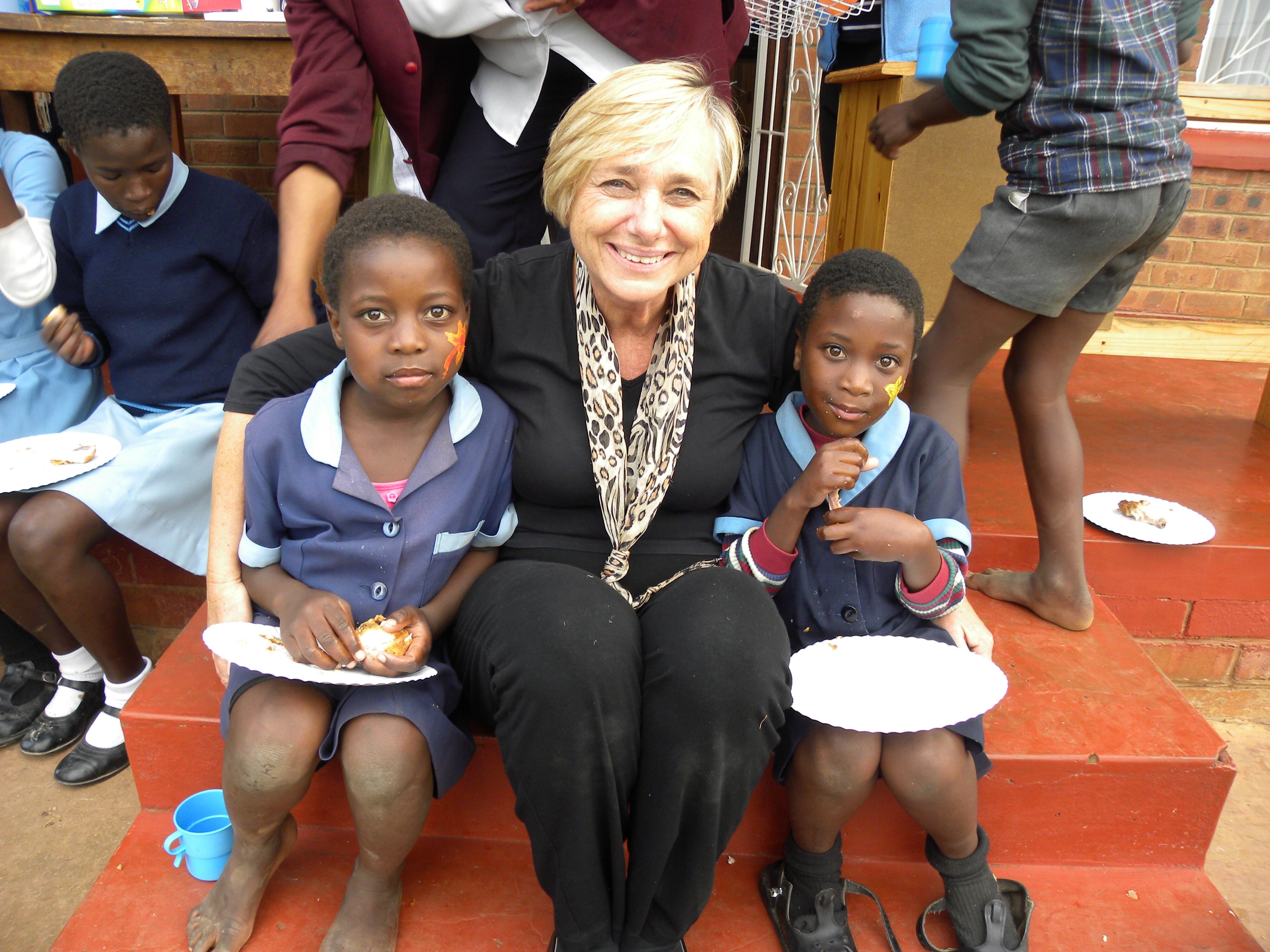 ---
Where did the name TIAS ARMS come from?
In many languages, the word Tia means auntie. My fine daughter, Kim, chose this name in honor of all our friends, or Tias, whose loving arms have helped me nurture and raise her over the years. Kim and I dreamt that funds raised in the US would help provide loving arms for abandoned and orphaned children affected by HIV/ AIDS in South Africa.
I consider myself one of the luckiest people in the world because not only have I found my life's passion, but I have a group of friends who support my dream as well. I find my inspiration in the faces of these little children, their acceptance of their situation, and their loving response of hugs and smiles.