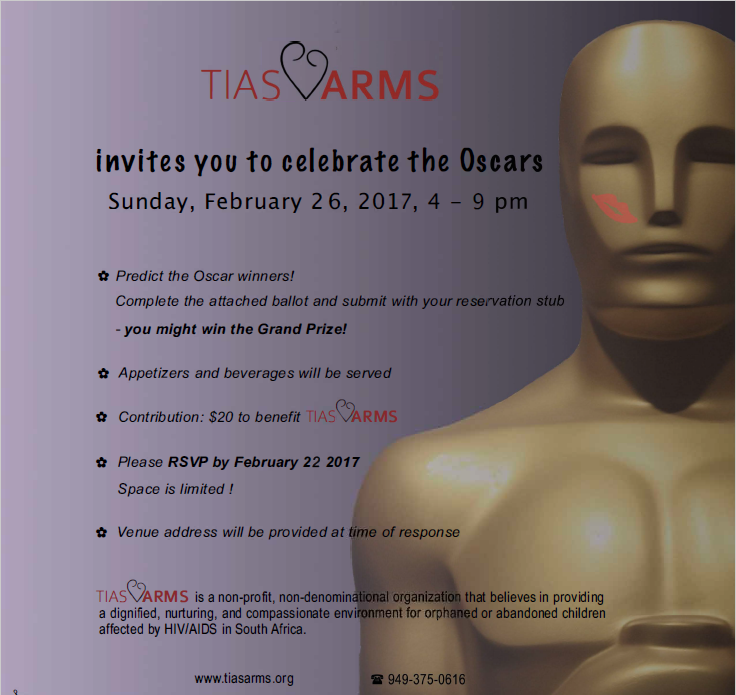 TIAS ARMS invites you to celebrate the Oscars.  Come join us to predict the Oscar winners.  Submit a ballot and your reservation stub.  You might win the grand prize!
Appetizers and beverages will be served.
Contribution $20 to benefit TIAS ARMS.
Please RSVP by February 22,2017…SPACE IS LIMITED!
Venue address will be provided at time of response.
Celebrate the Oscars – Sunday 2/26/17 – Click HERE for full details and to purchase tickets!